Skye Stevenson, is more than just a love expert! Skye is renowned for helping her clients achieve a special connection with their mind and body, unlocking a new state of equilibrium for her clients and their partners to enjoy. 
Skye has learnt from the masters and combined their techniques to bring you an out- of- body experience like no other. If you want to know what life is like when love is fully embraced, connect with our Intimacy & Erotic Pleasure Specialist today and awaken your sexual desires.
This online course will eliminate all body shaming, allowing all men and women of different shapes and sizes to fully embrace their differences and fall in love with themselves. With the celebration of differences, and excitement of rope connection and sensory play, this course is perfect if you're looking for your sexual awakening.
Awaken your erotic self and give in to sexual desires
Imagine living with no shame, guilt and fear. This course is designed to help you experience what life is like when love is fully embraced. Feel the difference today!
A bit about Shibari
Shibari is a sacred and traditional Japanese technique, inspired by the Samurai warriors. Just as the warriors learnt to fight without the burden of shame, guilt and fear, you will too. Learn how to be vulnerable and give in to pain and your sexual desires while forming a spiritual connection with your lover, that you've never felt before. 
Our Intimacy + Erotic Pleasure Specialist Skye has had an abundance of life experience, working and training alongside her mentors, friends within the rope community and kink experts. Skye uses the traditional techniques learnt from Bakushi Yagami Ren, whose teachings focus on a more philosophical outlook surrounding sexual desires and forming deeper connections. She also incorporates elements and teachings from Avalon, Hajime Kinoko.
Merging technical skills with her pleasure techniques, Skye brings a unique twist and nurturing approach to her shibari course, the outcome is the development of you and your partner's sexual awakening and the nurturing of your erotic self. 
This online course is more than just bondage. It is a key to assist you in unlocking your fullest potential for pleasure, allowing you to reap the benefits both within and outside of the bedroom. 
The benefits you get by purchasing this course;
Significant improvements in the bedroom, including a heightened sex drive

Regain any trust or intimacy that was lost in your relationship

Become an epic lover that knows how to nourish the soul through quality of presence

Heal the wounded feminine within our being and discover how to make

her make her feel safe and to authentically express her full range of emotions.

Connect more deeply with your body

Feel empowered and get in touch with your body, embodying self-acceptance

Explore sub-space which is a prolonged feeling of happiness and contentment with the overwhelming release of endorphins throughout the body

Watch as your erotic fantasies and raunchy role plays become a reality

Improve flexibility and body movement

Create intimacy through the art of restraint, deepening each other's trust

Release the emotional blocks which hold us back

Release out dated belief systems and negative thoughts using rope

Expand your sexuality

VIP

access to a private Facebook group with 12 months of monthly Q&A live calls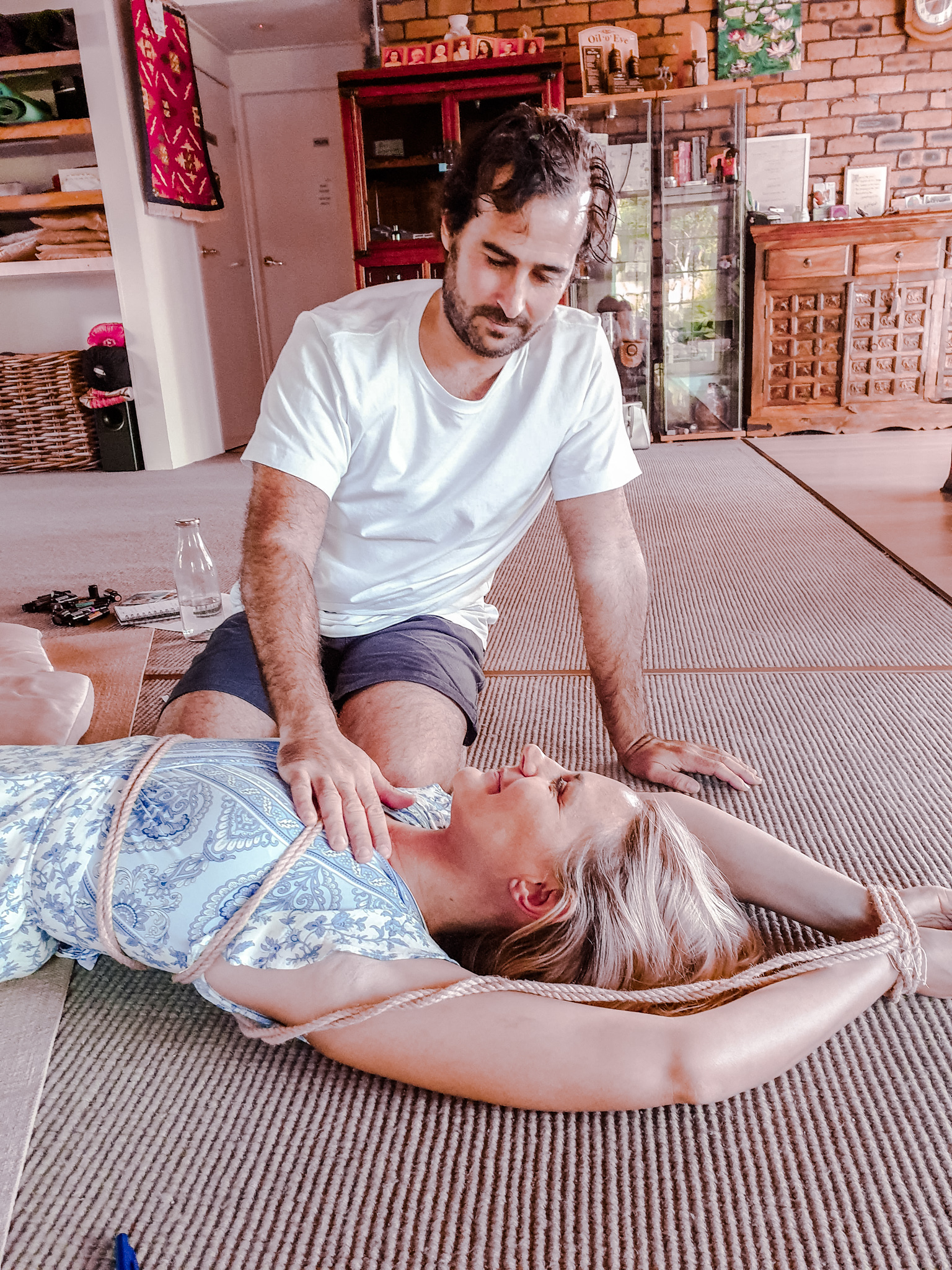 "I left feeling like I was floating on a cloud, I felt so much lighter and calmer having walked away with new tools and knowledge to move forward."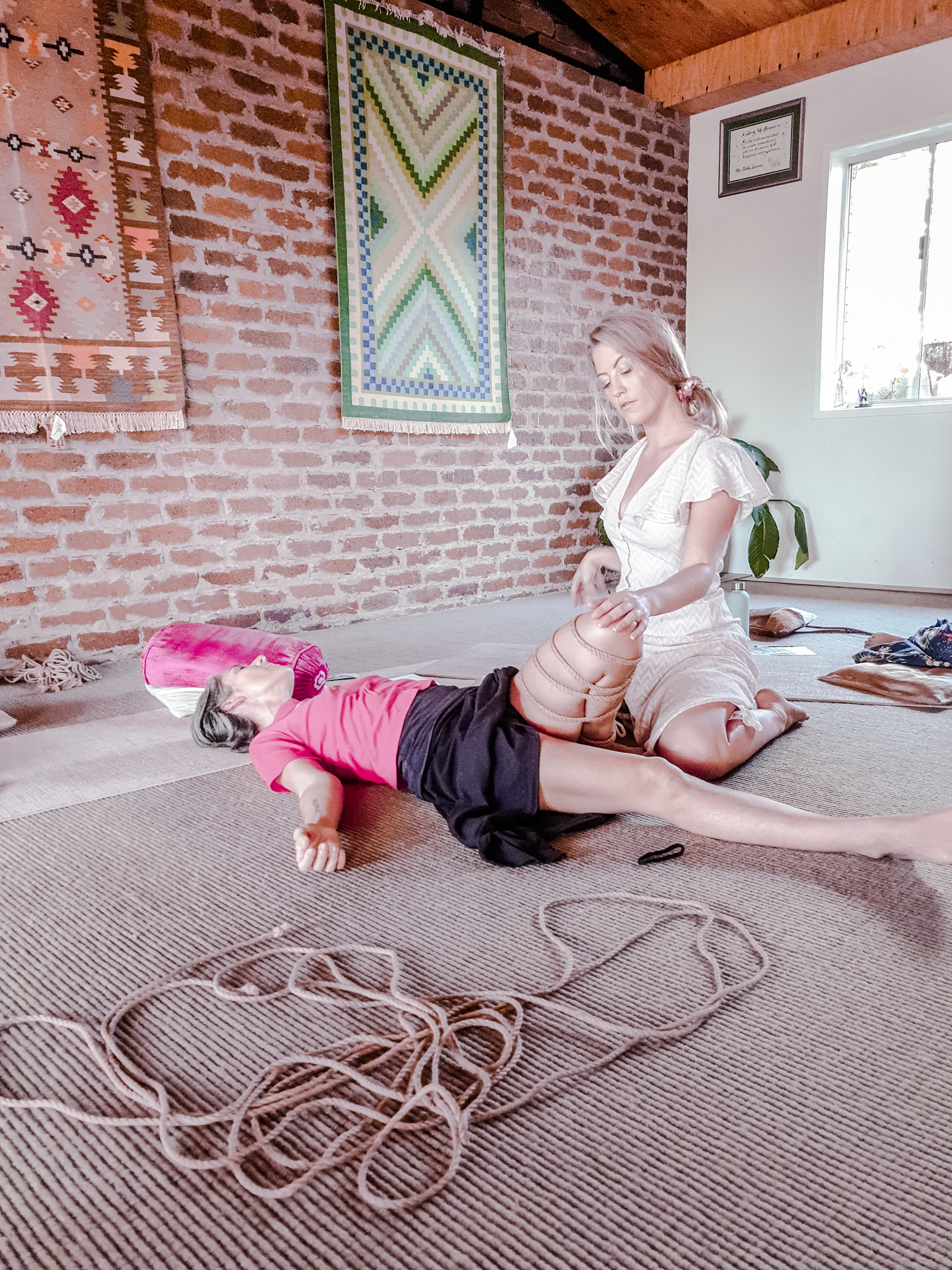 "As an experienced Shibari rope bottom, the immense pleasure I receive in rope is the permission for me to be deeply present with myself.. my emotions.. the sensations and sensuality. Being tied by Skye herself also gave me permission to surrender in trust with a "sister". Rope is a beautiful language and experience I would recommend."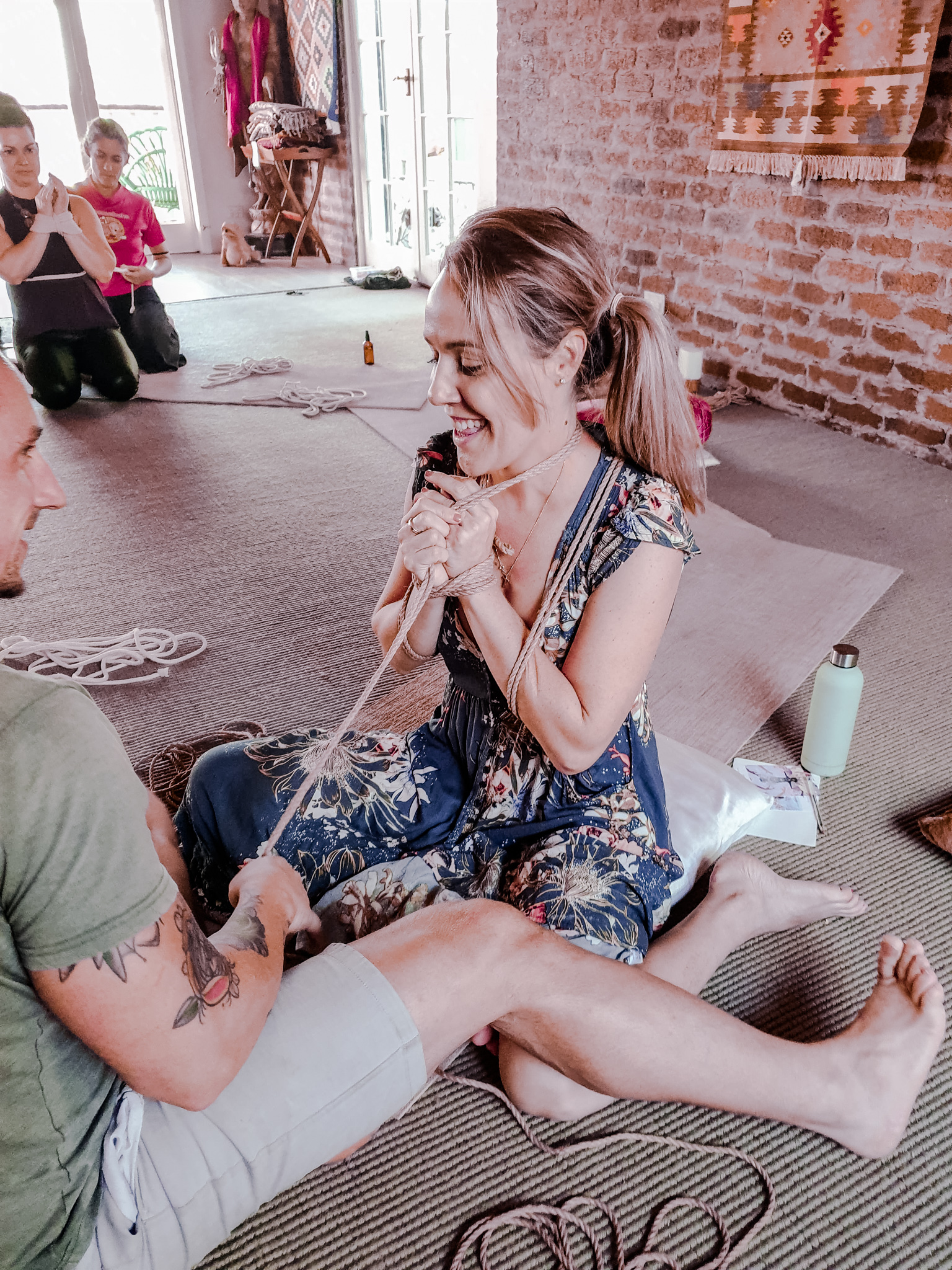 "SKYE'S WEALTH OF KNOWLEDGE WHEN IT COMES TO SENSUALITY, INTIMACY, PLAY IN RELATIONSHIPS, AND SHIBARI. I FEEL COMFORTABLE TO OPEN UP TO HER ABOUT ANYTHING...I HAD A LOT OF FUN LEARNING THE ART IN SURRENDER, AND LEFT WITH REALLY VALUABLE INSIGHT AND EXPERIENCES."


THIS COURSE IS FOR YOU IF
YOU'RE SINGLE, DATING, OR IN A COMMITTED RELATIONSHIP
PLUS YOU GAIN VIP ACCESS TO A PRIVATE FACEBOOK GROUP WITH Q&A SUPPORT
So if you're wanting to gain more confidence to bring to your relationship or if you're wanting to enhance your sexual tool box, your the right place!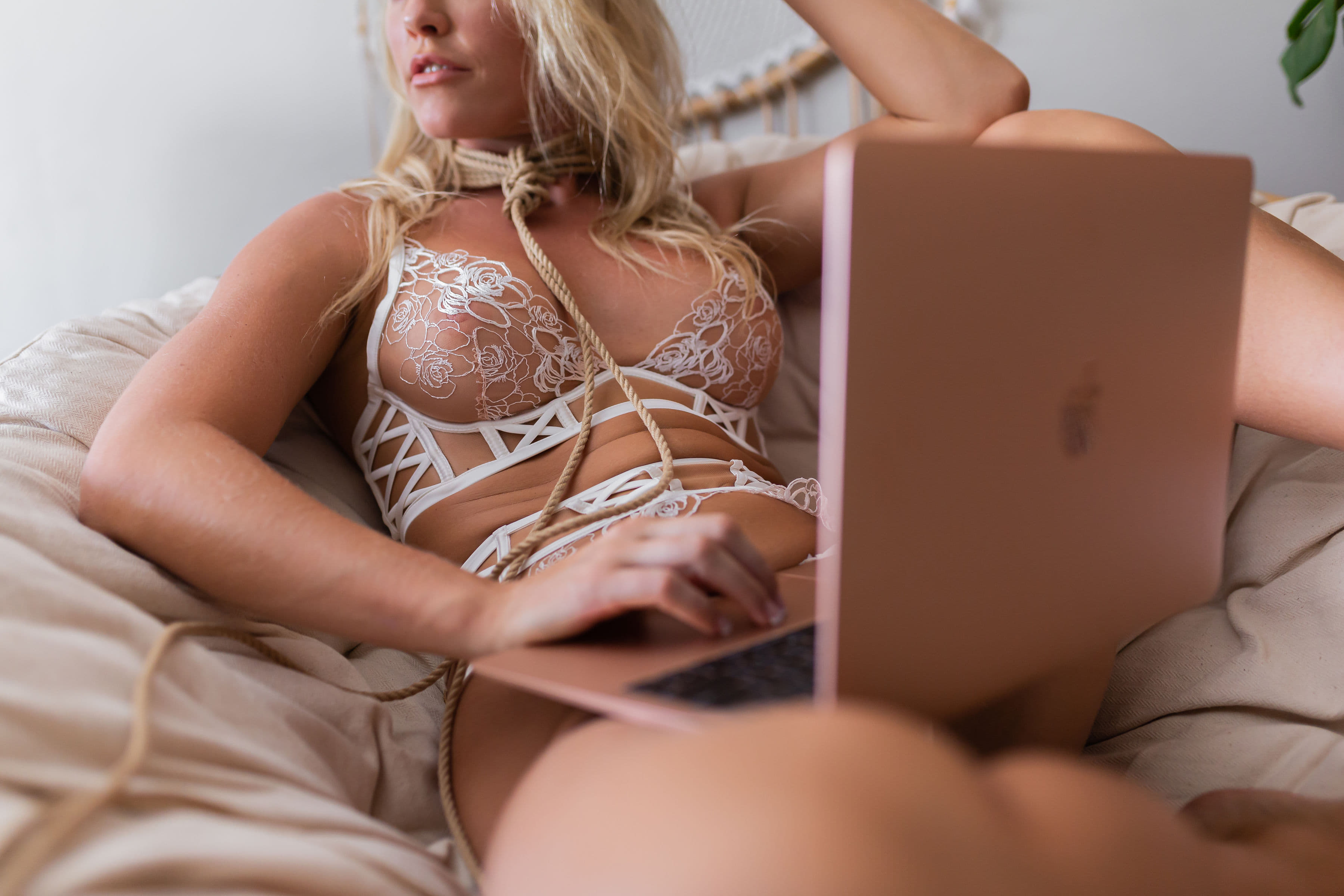 Skye Stevenson, is more than just a love expert! If you want to know what life is like when love is fully embraced, connect with our Sexpert today and awaken your sexual desires.